"I LIKE WRITING SHORT STORIES BECAUSE THEIR STRAIGHT TO THE POINT. I LIKE TO CAPTURE MY READERS QUICKLY AND LEAVE THEM WITH A LITTLE BIT OF SUSPENSE BY THE END OF THE STORY. I HOPE EVERYBODY ENJOYS THEM AND WAITS FOR MY HORROR/SUSPENSE BOOK."
​
-JONNIE KAE
(Share This Page)
READ!! A FRIENDLY GHOST

Written by, Jonnie Kae

"...one night I heard a knock at the door, but no one was there when I opened it. There was nothing but a cold breeze that came through. It spooked me out, so I immediately..."
READ!! THE CLOWN

Written by, Jonnie Kae

"...We both started to scream and tried to run away, but out of nowhere I could see the ground getting closer and closer to my face. I felt like I was being sucked down into the floor. Then, all of a sudden..."
READ!! BURIED IN THE WALL

Written by, Jonnie Kae

"...I turned on the light to the basement, and slowly walked down the stairs. Just like my grandfather told me, the brick pushed out of the wall. Then, the others, came out..."
READ!! JIMMY & THE CAVE

Written by, Jonnie Kae

"...The boys walked and walked, until they finally came face to face with the strange figure from the distance. It wasn't just a big hump on the ground. It was..."
---
Powered by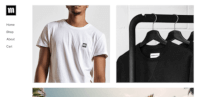 Create your own unique website with customizable templates.